Beacon Tarn 22nd September 13:45hrs (35/2012)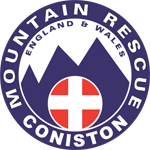 A female walker slipped and twisted her right ankle whilst walking on the main track down from Beacon Tarn (a quiet beautiful tarn nestled amongst the Blawith Fells), towards Stable Harvey.
Her leg was splinted and she was stretchered to the landrover and then transferred to the waiting ambulance. The casualty was taken to Furness General Hospital.
The call out took 3 1/4 hours because although the incident was not too far away, the terrain made the stretcher carry quite long. 10 members of the team attended.