Low Oxen Fell 26th September 18:57hrs (36/2012)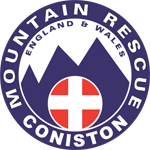 The North West Ambulance Service requested our assistance with the transportation of their casualty.
The lady, who was very poorly, lived in an area where access was difficult for an ambulance. Low Oxen Fell is north east of Coniston and is surrounded by narrow lanes. Paramedics were already in attendance when we arrived.
The landrover was able to drive quite close to the property. She was secured in a casualty bag and onto the stretcher. It was only a very short carry to the vehicle. The lady was then taken to the main ambulance which was waiting about a mile away on the main road. She was rushed to Furness General Hospital.
An easy call out taking 1 1/4hrs. We often assist the Ambulance Service in this way.