Broughton Moor 24th May 2015 13:29hrs 24/2015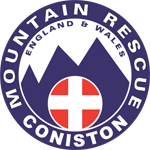 The afternoon was dry, but the wind kept the clouds and sun on the move.
We were asked to assist the North West Ambulance Service (NWAS) with the evacuation of a cyclist. He had been participating in a cycle race when he skidded on gravel on the minor quarry road between Torver and Broughton Mills. It was reported that he had suffered head and spinal injuries. On arrival at the incident the casualty was also complaining of shoulder pain.
Two land rovers were deployed but the North West Air Ambulance was already in attendance. We assisted as required and the gentleman was then transferred to a land ambulance before being taken to hospital.
This call out was represented by 9 members and it took 1 ¼ hours.