Grizedale Forest 13:52hrs 20th November (49/2012)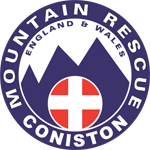 A mountain biker was cycling along the North Face Trail in the forest when he came off his bike, probably due to the slippy boarding.
He sustained a possible fracture to his leg and an injury to his knee. He was in a lot of pain and was therefore given strong pain relief. The leg was splinted and the casualty was then stretchered to the waiting ambulance.
10 team members attended this call out which took 2 hours.