Cathedral Quarry 9th March 2012 12:44hrs (9/2012)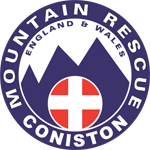 A young boy slipped and fell on to his left wrist. This resulted in a badly displaced fracture above the wrist.
However, after being given Entonox, we were able to attend to the splinting of the injury. The boy was then well enough to walk to the North West Air Ambulance helicopter. He was taken to Carlisle Infirmary.
16 members of the team turned out to this incident which took 1hr 40 minutes to resolve.
---