Claife Heights 20th July 2015 17:52hrs 33/2015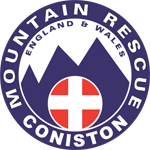 It was a dry afternoon with sunny intervals and cloud.
We received a request from the North West Ambulance Service again, to go to the aid of a gentleman suffering from severe abdominal pain. He had been walking near Wise Een Tarn, a pretty location nestling in Claife Heights above Lake Windermere, when the discomfort rendered continuing the walk impossible. Two members of the public went to his assistance and called for the Ambulance Service. Due to the secluded location and distance from the road, access was only viable by a 4 x 4, hence our involvement.
Two land rovers were deployed and were able to drive directly to the casualty. He was assessed and made comfortable on a stretcher for his ride in the land rover down to the road at Near Sawrey. We transferred him to the ambulance for his onward journey to the Royal Lancaster Hospital.
In total 11 Team personnel responded to this call out which took 1hr 50 mins.