Claife Heights 5th March 14:15hrs 7/2016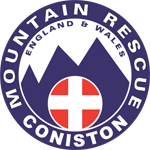 The weather was dry but cloudy, with sunny intervals. There was a light breeze.
The Incident was again transferred to Coniston Mountain Rescue Team from Langdale and Ambleside MRT due to the location being within our area. We were asked to go to the aid of a lady who had suffered a knee injury near Belle Grange which is to the west of Lake Windermere. She had at the time been pushing her bike when she slipped on wet rock causing the injury.
The casualty was easily located and given pain relief whilst her knee was splinted. She was then driven down to Base Camp and transferred to a waiting ambulance for her onward journey to the Royal Lancaster Infirmary.
7 members responded to this incident which took just under 2 ½ hours.