Coniston Quarries 25th January 2014 13:30hrs 4/2014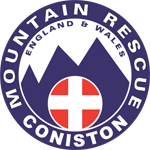 The weather was cold with heavy showers and high winds.
The team was called to assist a lady who had been blown completely off her feet whilst walking along the main tourist track through the quarries on the path to the Old Man of Coniston. She sustained a long deep laceration to her knee and was unable to walk.
All three land rovers were deployed to the incident. Her knee was dressed, bandaged and put in a splint. She was stretchered to the land rover and taken to the Rescue Base where an ambulance was waiting to take her to Furness General Hospital.
In total 17 team members attended this call out which took 1 3/4 hours.