Coniston 16:04hrs 12th November (46/2012)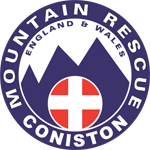 The Ambulance Service called for our assistance to help a lady who had blacked out and fallen.
She was on her way to walk round the lake when she became unwell. She sustained a possible fractured wrist and facial injuries. Fortunately she was very close to a road so access was not the difficulty originally perceived.
Her wrist was splinted before being taken to Furness General Hospital.