Fell Gate 6th September 2015 06:36hrs 45/2015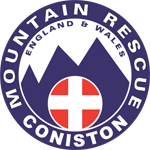 The weather was fine and dry.
A call came through from NWAS to assist with a casualty who was believed to have taken an overdose. His initial location was given as the summit of the Old Man of Coniston. The team were then informed that the casualty was making his way down the road from Fell Gate.
A land rover was dispatched to pick up the casualty and assist him to the waiting ambulance in the village. However, on meeting the casualty party on their way down, it was decided that police assistance was required. He was assisted in to the ambulance with help from the police.
In total 9 team members attended this incident which lasted 1hr 20 minutes.