Latterbarrow 6th November 2014 13:32hrs 39/2014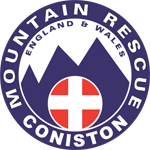 It was a dry day and mild, but misty on the fells.
The team was called to the assistance of a lady who had become separated from the main party whilst out walking around Latterbarrow, a Nature Reserve north east of Hawkshead .
However, whilst the team gathered at the base and a search strategy discussed, the casualty was actually found and assisted by other walkers. We were therefore stood down before deployment.
A total of 11 Team personnel attended this call out which took 22 minutes.