Swirl Hawse 27th April 2015 12:53hrs 18/2015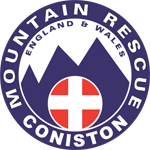 The Team was asked for help to look for a missing dog which had been separated from its owner.
Since we only respond to incidents involving dogs which have been reported as injured, crag fast or down a mineshaft, the Team Leader contacted the police to ensure that in the future, call out requests of this nature would not passed on to the Mountain Rescue Team. Therefore a team call out was not initiated. However, members are at liberty to search for missing dogs, if they so wish, in their free time and, as such, some carried out their own searches during Monday afternoon and evening.
If someone requires assistance looking for a missing dog then we advise that the best forum is via the Facebook page and not the Police.
Happily we were informed on Wednesday that the terrier had been found in Seathwaite on Monday night and reunited with his owner.