Greenburn 18th March 2012 13:34hrs (11/2012)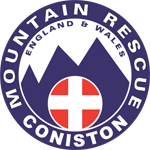 The team was called out to attend to a male walker who was suffering from breathing difficulties.
He was located on the Wet Side Edge path on Greenburn. Fortunately the North West Air Ambulance was soon on the scene as the casualty's symptoms were presenting as a possible heart attack.
He was given pain relief before being airlifted to Furness General Hospital.