Grizedale Forest 31st March 13:49hrs 10/2016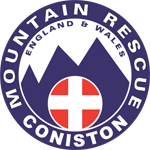 It was a mild sunny afternoon, with some cloud, but dry.
Once again NWAS requested our assistance, this time with the evacuation of an injured mountain biker. He had been riding the Black TraIl in Grizedale Forest when he misjudged a corner and came off his bike, dislocating his shoulder.
One Land Rover was deployed and whilst en route we were advised that the gentleman had been taken to the Visitors Centre. Shortly after our arrival the ambulance service arrived and they attended to the casualty. He was able to walk the short distance to the ambulance for his onward journey to Furness General Hospital.
7 members responded to this incident which took just over one hour.