Grizedale Forest 15th August 2015 14:00hrs 40/2015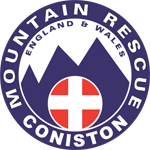 It was a cloudy afternoon with a gentle breeze.
We were tasked to go to the assistance of a female walker who had slipped on one of the paths leading to Carron Crag, the highest point in Grizedale Forest. The information received was that she had suffered a broken ankle.
Five members left the base ahead of a second land rover which followed later. Fortunately the exact location was easy to find, made even easier with the help of one of the walking party waiting to direct us. The vehicle was parked up whilst we made our way to the casualty who was about 75 metres along the narrower track. She was quickly assessed and given pain relief for a suspected broken ankle or bad sprain. Her leg was splinted and then she was transferred to a stretcher for the short carry to the main forestry track. The lady was driven to the Grizedale Visitors Centre where the remainder of the large walking party made up of family and friends, rendezvoused. She was handed over to a land ambulance for her onward journey to Furness General Hospital.
A total of 11 Team Personnel attended this incident which took 2 1/2hours.