Grizedale Forest 30th September 14:15rs (37/2012)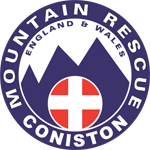 The team was asked to assist the ambulance service once again with the evacuation, this time, of a male mountian biker.
All the rain we have had has obviously caused tracks to be very slippy, especially the wooden boarding. The accident occurred in Grizedale Forest on the North Face Trail. The casualty came off his bike and injured, possibly fracturing, his right ankle.
He was given pain relief whilst the ankle was splinted. The man was carried the short distance by stretcher to the waiting ambulance. He was then taken to Furness General Hospital.
14 members responded to this call out which only took 1 1/4 hrs due to the location and easy access.