Hawkshead 16th April 15:27hrs 14/2016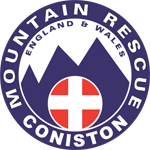 The weather was cold but dry for a change.
The team were marshalling a trail race at Hawkshead as a fundraiser. The race has its own first aid team and our job is primarily to make sure people go the right way and man the water stations.
In the afternoon however, a man and a woman both fell and suffered quite serious injuries. One suffered a break to the collar bone while the other was a dislocated shoulder.
Due to the incidents being close together and quite serious we were asked by the trail first aid team for our assistance. The team leader contacted the police so a call out could be initiated so the correct procedure could be followed.
Once the casualties had been treated they were met by paramedics from the NWAS and taken to Lancaster Royal Infirmary.
A total of 7 team members dealt with this incident which took approximately 2hrs
.