Iron Keld 4th June 2012 13:00hrs (15/2012)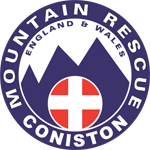 After a callout free month, we had to get back into the mood to go to the aid of a female mountain biker.
Although not actually cycling at the time, she fell suffering a severe laceration to her shin. The leg was already bandaged but she was given antibiotics due to the deep nature of the injury.
She was stretchered to the landrover and taken to the base where an ambulance was waiting to take her to hospital.
This was a relatively short call out as most of the distance could be covered by vehicle and the location of the accident was not too far from the village.
---