Hodge Close / Holme Fell 8th January 2012 11:20hrs (2/2012)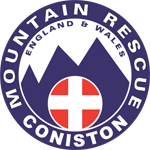 A mountain biker came off his bike sustaining a deep laceration to his knee.
One of the team members was in a position to actually pick this casualty up and bring him to the base, whilst his friends took care of his bike. At the base his wound was re-dressed and due to the nature of the injury he was given antibiotics.
Rather than call for an ambulance, the gentleman was able to make arrangements for someone to drive him to Furness General.
It is not often we get the luxury of treating a casualty at the base !
---