Hole Rake 17th March 2012 16:03hrs (10/2012)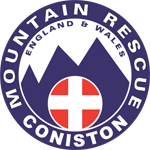 Whilst out walking a female slipped & dislocated her ankle.
Fortunately the North West Air Ambulance was able to attend and treat the casualty. The team assisted by stretchering the lady to the waiting helicopter some distance away.
This was a relatively easy call out as the incident was fairly close and there was no carry out. It took 1 3/4hrs.
---
<