Lawson Park 24th July 2015 19:18hrs 34/2015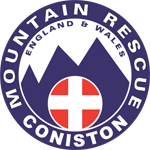 The evening was dry and quite mild.
The North West Ambulance Service called us out to attend to a serious Mountain Biking incident above Lawson Park in Grizedale Forest. A male cyclist had hit rough ground and came off his bike, travelling about 10 metres before stopping. It was reported that he had a head injury.
One land rover set off quickly from the base, followed later by a second. On arrival at the scene it was ascertained that the casualty had in fact walked to the buildings at Lawson Park, before being made comfortable by his fellow cyclists. The gentleman had sustained multiple injuries including head, facial, chest and wrist injuries, as well as several abrasions. He was treated and kept warm until the Paramedics arrived. The casualty was then transferred to the ambulance for his journey to Furness General Hospital.
14 members attended this call out which took 1 ¾ hrs.