Levers Water 29th March 2015 14:56hrs 11/2015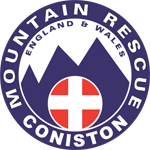 The weather was showery and breezy.
We were called out to help a walker who had slipped on wet rock above Levers Water, the reservoir nestling in the north end of Coppermines Valley.
According to the information received he had broken his ankle.
The team soon located the casualty. He was given pain relief before his leg was splinted and then stretchered to the land drover. At that time we were advised that the North West Air Ambulance would be available for evacuation and would rendezvous with us on a local school playing field. However, it transpired that a land ambulance was attending, and consequently they transferred the gentleman to Furness General Hospital. We have since been informed that the casualty had broken his leg.
This incident was attended by 14 Members and it lasted just over 2 ¼ hours.