Machel Coppice, East of Lake 14th Sept 2014 13:20hrs 32/2014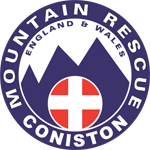 The weather was dry with dull cloud and a slight breeze.
The team was called out to attend to a female mountain biker who had been cycling in Grizedale Forest. Whilst negotiating a manoeuvre on a trail above the car park at Machell Coppice, she had come off her bike. She was said to have been unconscious with a suspected broken collarbone.
The first land rover was deployed very quickly due to the possible seriousness of the casualty's conscious level. However, prior to arrival, the lady had fully regained consciousness and been able to walk down to the car park assisted by fellow cyclists. She had suffered an injury to her collarbone as well as a graze to the side of her head. After discussion with the party it was agreed that we would drive her partner back to Moor Top to pick up their vehicle, return to Machell Coppice and then they would journey on to Furness General Hospital. This was what the lady wanted and as she was fully conscious and had not been given any medication by us, it was an acceptable decision, especially as she was a qualified member of the medical profession herself. Whilst this was being arranged a sling was applied for comfort, and the rest of the team who had assembled at the base was stood down as no stretcher carry was required.
9 Team Personnel responded to this incident which took 1 hour 15 mins.