Coniston Old Man 21st October 2015 17:10hrs 56/2015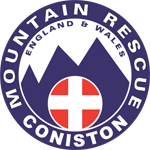 The weather was wet, breezy and misty on the fells.
We were asked to search for three walkers following a phone call to their hotel stating that they were lost somewhere on Coniston Old Man. The hotel rang Cumbria Police for assistance.
Three land rovers were deployed to various locations, each equipped with Search Sacks for members to take and follow different routes up to The Old Man. However, before anyone actually set foot on the fell, we were advised that the party was practically down in Coppermines Valley. Shortly afterwards, personal contact was made with all three walkers (a male and two females) and it was ascertained that they had followed Red Dell Beck off Wetherlam. They returned to the hotel safe and well.
13 Team personnel attended this incident which only lasted 1 ¼ hours.