Old Man area 10th September 15:30hrs (32/2012)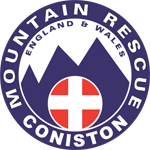 We were called to the assistance of 3 female walkers who had become lost in the mist somewhere near the Old Man.
12 members attended the call out and were split into 4 teams, each searching a different area. It was extremely misty at times which didn't help progress. Fortunately the casualties were found safe but very wet, near the summit of Great Howe.
Great Howe is a fell which seems to attract lost people in mist and they can become cragfast. However in this instance although the ladies did not know where they were, they had the sense to stay put rather than venture onto the crags.
Once located they were accompanied down Levers Hause and to the warmth of the waiting landrover and then on to the base. A taxi was called to take them back to Ambleside whilst the team was treated to a well earned drink.
The call out took 3 hours, most of which was in the rain.