Saddle Stone Quarries 6th April 16:53hrs 12/2016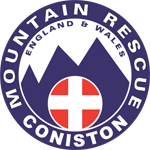 It was a cool, windy evening, with low cloud and wintery showers.
We were asked to go to the aid of a male walker who had been exploring the quarries below Coniston Old Man, with a family member. Whilst climbing up a shaft he slipped and fell about 3 metres badly hurting himself.
The young man who had been with the casualty and gone for help, assisted us with the locating of the injured gentleman. In transpired that the casualty had in fact crawled about 150 metres out of the cavern he had been in, and was resting amongst the quarry workings. He was given pain relief and treated for multiple injuries. Due to the possible seriousness of his injuries he was put in to a Vacuum Mattress (full body splint) and stretchered down to the waiting land rover on a lower level. The casualty was driven to the local school playing fields where he was handed over to the North West Air Ambulance for his onward journey to Preston Royal Infirmary.
All three land rovers were active during this incident, for which 18 personnel responded, and it took 3 1/4 hrs.