High Bowkerstead, Satterthwaite 31st Aug 2014 9:19hrs 29/2014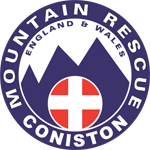 The weather was sunny with intermittent cloud, and warm.
NWAS (North West Ambulance Service) requested our assistance with the evacuation of a cyclist. He had come off his mountain bike and sustained a possible fracture to his lower leg.
Two land rovers were deployed to the incident. The Paramedics on scene had treated the casualty with pain relief before splinting his leg. The team stretchered him about 400 metres to the waiting ambulance after which he was taken to hospital.
15 team personnel attended this call out which took 1 hour 40 mins.