Coniston Coppermines Valley 9th September 2016 02:06hrs 43/2016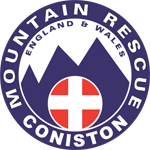 The night was clear in the village.
A call came from CUMPOL to alert the team to an incident at one of the holiday houses at the head of the Coppermines Valley where a wedding had taken place.
The alert was due to an intoxicated man having left the venue after an altercation. Due to the various dangers of being in a mountain environment without a torch in the dead of night it was deemed necessary for the police to contact us.
The team leader rendezvoused with the officers dealing with the situation to find out a little more information before making a full team call out.
All 3 of our vehicles including one of our dog teams came up to help with the search. A police dog team was also on its way to this incident.
After an initial search of the immediate area it was deemed necessary by the police to call in the Coastguard Search and Rescue Helicopter for extra help.
Before arrival of the helicopter the team headed back to base as not to interfere with the search by the aircraft.
Various places were searched including Church Beck, the main road out of the village towards Ambleside and also up and around the head of the valley.
During the search at the head of the valley a heat source had been detected and this location was passed to us for closer inspection. It was now daylight so the team set off to investigate. Nothing was to be found on arrival at the site. The team leader contacted the police to make them aware of this and was informed that the male in question had just been found close by.
After a long night this was good news so we stood down and returned to base.
This rescue lasted just over 5 1/2 hours and involved 15 team members.