Old Man of Coniston 17th September 2016 16:30hrs 44/2016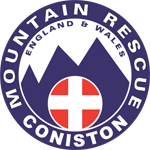 The team were contacted by CUMPOL to an incident on the Old Man of Coniston. A couple had split up on ascent of the fell and had lost one another. The incident was reported to the police by the husband.
The team contacted the husband who was very concerned for his wife's well being. He had found out by asking people on the summit that his wife had been spotted at Low Water.
A full team call out was initiated and 3 teams set off up the fell. One team covered Dixon Ground to Miners Bridge, the second team covered Miners Bridge to Windy Gap and the third covered Fell Gate to Windy Gap.
On arrival at Windy Gap it was learnt that the lady in question was only a short distance away from us descending the main path. Once she had arrived at our position she waited with us while her husband descended the fell. The couple were soon reunited.
This incident lasted 1 1/2 hours and involved 12 team members.