Tip Log, Skelwith Bridge 5th December 2016 12:49hrs 51/2016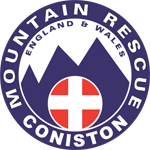 The weather was sunny but cold with ice on the ground.
The team were contacted by NWAS for assistance in transporting a casualty whom had fallen and injured himself while walking the bridle way between Skelwith Bridge and Elterwater.
Vehicles were despatched to the scene and on arrival the casualty was transported by stretcher to the waiting ambulance. Treatment had already been given by the NWAS paramedics.
In total 10 team members were involved in this call out which lasted 1 1/2 hours.
<