Grizedale Forest 6th April 2017, 13:06hrs 10/2017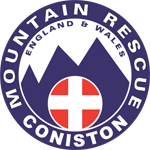 The weather was reasonable for early April, being dry and quite mild. The Team was contacted by NWAS regarding a female who had fallen from a Segway recreational vehicle and sustained a serious leg injury.
One of the Team's Land Rover Ambulances attended quite quickly with more personnel following in a second vehicle, however we were stood down en route as the North West Air Ambulance Team and Forestry staff had the situation under control and our assistance was no longer required. One member who had attended direct assisted with the carry of the casualty to the helicopter.
9 members responded and the Team was out for just under an hour