Levers Water 7th June 2017, 17:16hrs 17/2017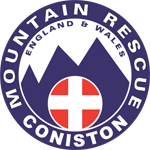 The weather was fine although recent rain had certainly dampened the ground.
The team was contacted by CUMPOL ( Cumbria Police) to an incident involving a young male suffering from exhaustion at the top end of Levers Water. The male was part of a walking group whom had had a full day out on the fells.
A full team call out was initiated and 3 team vehicles made there way to Levers Water dam. Team members were quickly on scene and treated the casualty for exhaustion. The team stretchered the casualty back to the waiting vehicles while also escorting the remaining walking group down to the valley bottom.
An ambulance from NWAS ( North West Ambulance Service) further examined the patient on returning to base.
In total 12 team members attended this rescue which lasted 2 hours.