Ash Gill Quarry 12th June 2017, 12:53hrs 19/2017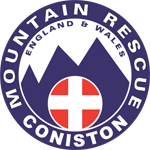 The weather was great, sunny and warm.
The team were contacted by CUMPOL (Cumbria Police) who themselves had been contacted by the RSPCA who had been contacted by a young female that was undertaking studies at Ash Gill Quarry near Tranearth. She had reported a lamb being stuck in the bottom of the Quarry hole with an injured leg.
As this was not a life threatening situation a small team was deployed to attend the injured animal. Two team members got access to the hole from a half flooded tunnel. The lamb was placed in a harness and rope rescued out of the quarry bottom.
The stricken lamb was carried back to the waiting ambulance and was returned to the farmers mother for further treatment.
In total this daring rescue involved 5 team members and lasted 2 1/2 hours. I can inform you that after some rest and recuperation the injured lamb returned to its duties.