Grizedale North Face Trail 17th August 2017 11:29hrs 25/2017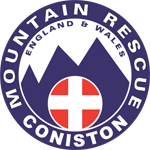 The ground was damp after heavy rain the previous evening making the ground slippery for the mountain bikers at Grizedale.
The team were contacted by the North West Ambulance Service (NWAS) to an incident at Grizedale where a lady had come of her bike and severely cut her Knee.
A full team call out was initiated. The team soon arrived at the scene of the incident and the injured cyclist was quickly treated for her injuries.
The casualty was stretchered down the trail by team members to rendezvous with the waiting ambulance. She was taken into the care of the paramedics and taken to Barrow In Furness for further treatment.
This call out involved 11 team members and lasted just over 2 hours.