Wasdale area 16th October 2017 07:00hrs 35/2017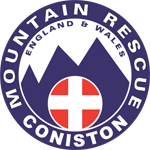 The weather was wet and storm force winds were forecast to come through the North West of the country.
The team were contacted by Wasdale MRT to assist them with a search of the northern part of Eskdale where it meets the Sca Fell range.
A young man had gone missing on the Saturday night on a ascent of Sca Fell Pike. He had not returned from his walk.
11 Members of Coniston MRT and numerous members of other Lake District teams, a RAF team and a Coastguard Helicopter assisted Wasdale MRT.
The young male was found on the Monday morning. Our thoughts are with his family