Tarn Hows 19th August 18:15hrs (27/2012)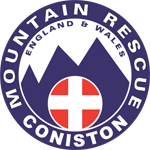 Ambulance Control called us for assistance on this occasion instead of the Police. This happens from time to time when they need some help to actually move the casualty when access is difficult for their ambulance.
There had been a mountain bike accident on the track north of Tarn Hows. However, the injured person had been moved to the main road and as such easily picked up by the ambulance before the team arrived. We were therefore recalled.