Tarn Hows 29th December 2015 14:25hrs 66/2015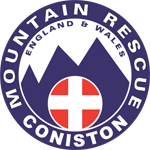 It was a dry but cloudy afternoon and mild for the season.
The Team was asked by the North West Ambulance Service to assist with the evacuation of a gentleman who had slipped whilst walking amongst Rose Castle Plantation at Tarn Hows. He had sustained an ankle injury near the water and unable to walk back up to the main path which circles the lake.
One Land Rover left the base and rendezvoused later with other team members who had made their own way to Tarn Hows. The casualty was attended to initially by team personnel and then handed over to the paramedics from NWAS. He was stretchered up the slope to the Land Rover, and then driven to the main car park where a land ambulance was waiting to take him for his onward journey to Furness General Hospital.
The number of Team Members who responded to this incident was 12, and it took 1 1/2 hours.