Belt Ash Coppice 30th March 13:42hrs 9/2016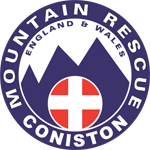 The afternoon was dry but cloudy, with sunny intervals and a slight breeze.
We were asked by NWAS (North West Ambulance Service) to go to the assistance of a female walker.
She had been walking in Belt Ash Coppice, a popular wooded area to the south west of Lake Windermere, with her family, when she slipped injuring her ankle. Due to the location, it was inaccessible for a land ambulance to drive directly to her, hence the request for Mountain Rescue help.
However, when we arrived the lady had managed to walk (hobble!) with the aid of her partner, down to the road running along the shore side. This meant that the team did not have to arrange the evacuation because there was no problem with vehicular access for the ambulance. She was made comfortable and given pain relief until paramedics arrived. Once handed over, she was taken to Furness General Hospital for treatment.
In total 10 Team personnel attended this call out which took just under 2 hours.