Torver High Common 30th April 12:57hrs 17/2016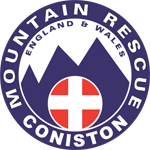 The weather was dry and sunny, but with a cool breeze. There was patchy snow on the fells.
The Team was asked to go to the assistance of a male walker who had collapsed on Torver Common below Walna Scar. He was with a party of 7 when he became unwell, and unable to continue the walk towards Brown Pike.
One land rover was deployed and after leaving the vehicle north of Tranearth, we were led directly to the casualty by a member of his group. The gentleman was made comfortable and warm, and was given oxygen during his evacuation. He was stretchered back down off the fell and driven to the roadside where an ambulance was waiting. The casualty was then taken to Furness General Hospital.
8 Team Personnel were able to respond to this incident which took 3 hours.