Waberthwaite 7th September 2015 05:55hrs 47/2015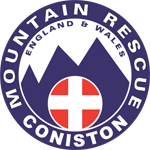 The weather was sunny and dry.
The team was asked for support from our neighbours Duddon and Furness MRT (DFMRT) with assistance in locating a man who had gone missing the previous evening.
The team were tasked to search some specific sites in the Waberthwaite area close to where the missing person was staying. The man was not located in our specific area but was found later that evening in the Eskdale valley.
In total 7 team members attended this incident which lasted 9hrs 30 minutes.