Walna Scar 28th August 15:11hrs (30/2012)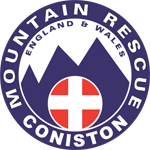 A female walker slipped on loose gravel whilst walking along this very stony track.
She sustained an ankle injury and was given pain relief whilst the leg was splinted. The incident happened just above the rock gate so the stretcher carry was only a very short one.
About 20 minutes after returning to the base the ambulance arrived and took her to Furness General Hospital.
11 members of the team attended to this call out which took 1 3/4 hr.