Walna Scar 20th November 2014 21.30hrs 40/2014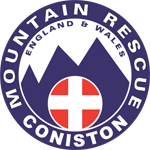 The weather was dry with very little wind and cool, but clear.
We were called out to help a lady who had fallen whilst walking down the Walna Scar track south of Brown Pike and injured her leg. She had managed to walk ¾ mile before being unable to continue. Her husband had made her warm and comfortable by the path, before setting off to get help down in Coniston.
One land rover left the base with the first aid equipment, followed shortly after by a second vehicle. With instructions of where to find the casualty, she was soon located not far west from Cove Bridge. The lady was given added warmth whilst being treated for a deep laceration to her lower leg, which due to a possible fracture was also splinted. There were also signs of a suspect pelvic injury and so consequently she was placed in a vacuum mattress for extra stability during evacuation. The casualty was then stretchered about 2/3rds of a mile to the land rover before being taken to the base. An ambulance was already waiting there to take her to Furness General Hospital.
Her husband was also treated whilst at the base for abrasions to his leg, as he also had slipped whilst making haste to arrange help.
13 Team Members responded to this call out which took 2 hours.