Wrynose Pass 19:30hrs 26th October (41/2012)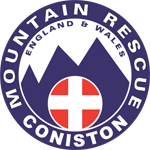 Well we became "Knights in Shining Armour" for one evening.
A taxi with 7 passengers suffered a flat tyre whilst negotiating Wrynose Pass. The driver left the party to go and find help as he couldn't change the tyre due to the steepness of the road.
Unfortunately he seemed to be taking a long time and after a couple of hours two of the passengers walked to the Three Shires Inn to ring the Police for assistance. We were happy to oblige and took two of our landrovers to the stranded group of cold people. Whilst there the driver returned with an AA Lowloader.
We helped with the traffic control whilst the stricken taxi was dealt with. The AA Vehicle could only take a minimal number of passengers so we drove the remainder to Ambleside.
We were out about 3 hours but the passengers had obviously been waiting for a lot longer.
We like to be versatile !!