Yewdale Fells 16:30hrs 4th November (44/2012)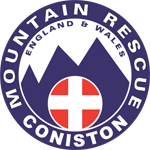 The call came as a couple being lost on Wetherlam. It was a beautiful afternoon and the felltops were covered in snow. The tracks on the summit of Wetherlam would have been difficult to follow.
However, after talking to the couple by mobile phone, it was ascertained that they were much lower down. Although they had been nervous to carry on since the way down seemed very steep, they were in fact not far from a good path in the Yewdale Fells.
The couple were soon located and accompanied to safety.
16 team members were deployed initially and the rescue took 2 hours.